COMPANY
COMPANY INFORMATION
COMPANY
COMPANY INFORMATION
---
Company name
UCHIDA PLASTIC Co.,Ltd.
Reprensentative
EIJI UCHIDA
Establishment
21 Oct,1978
Main Products
Plastic products
Major Industries
E-manufacturing industry
Middle Classification-18
Manufacture of plastic products
Capital
JPY 3 million
TEL
81-778-65-0621
FAX
81-778-65-0323
E-Mail
plastik@mitene.or.jp
Adress
・Head Office・Factory
  〒916-1222
  3-11 KAWADA,SABAE CITY,FUKUI,JAPAN
・2nd Factory
  〒916-1222
  7-4 KAWADA,SABAE CITY,FUKUI,JAPAN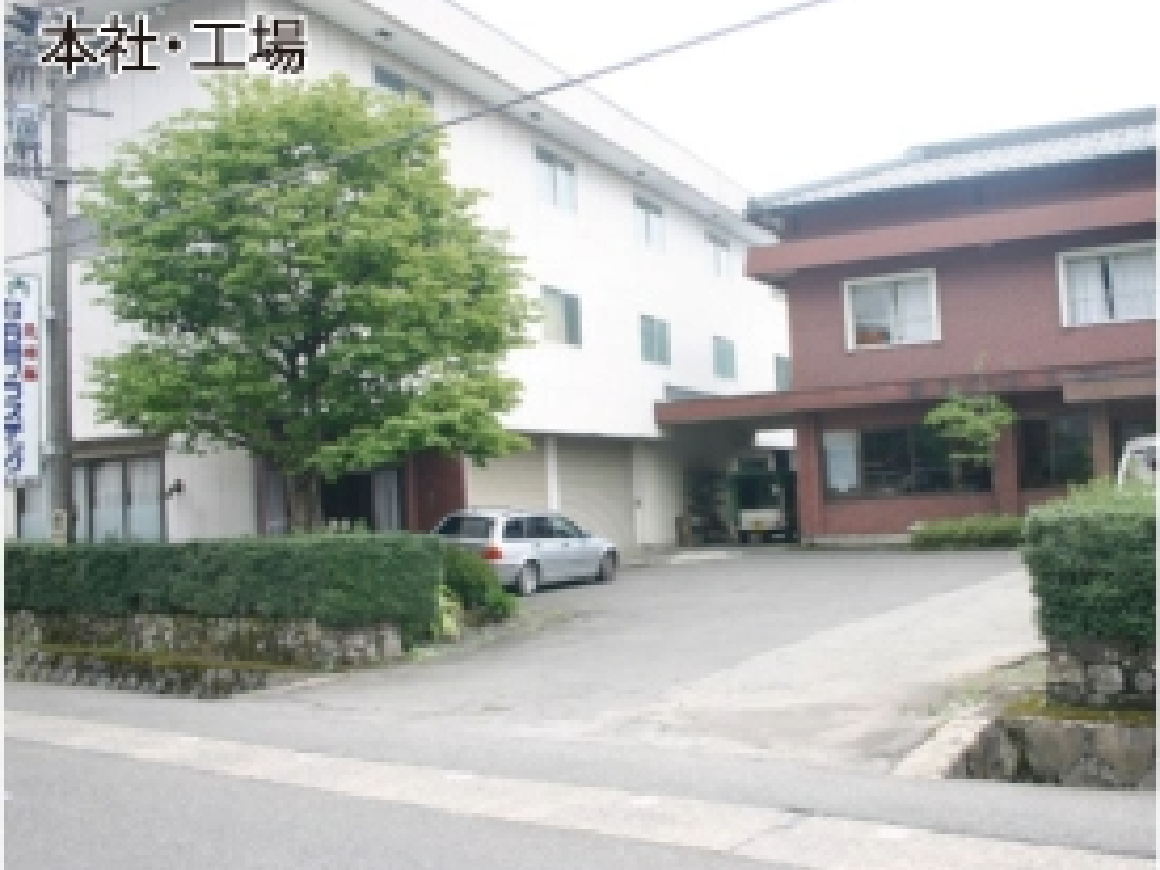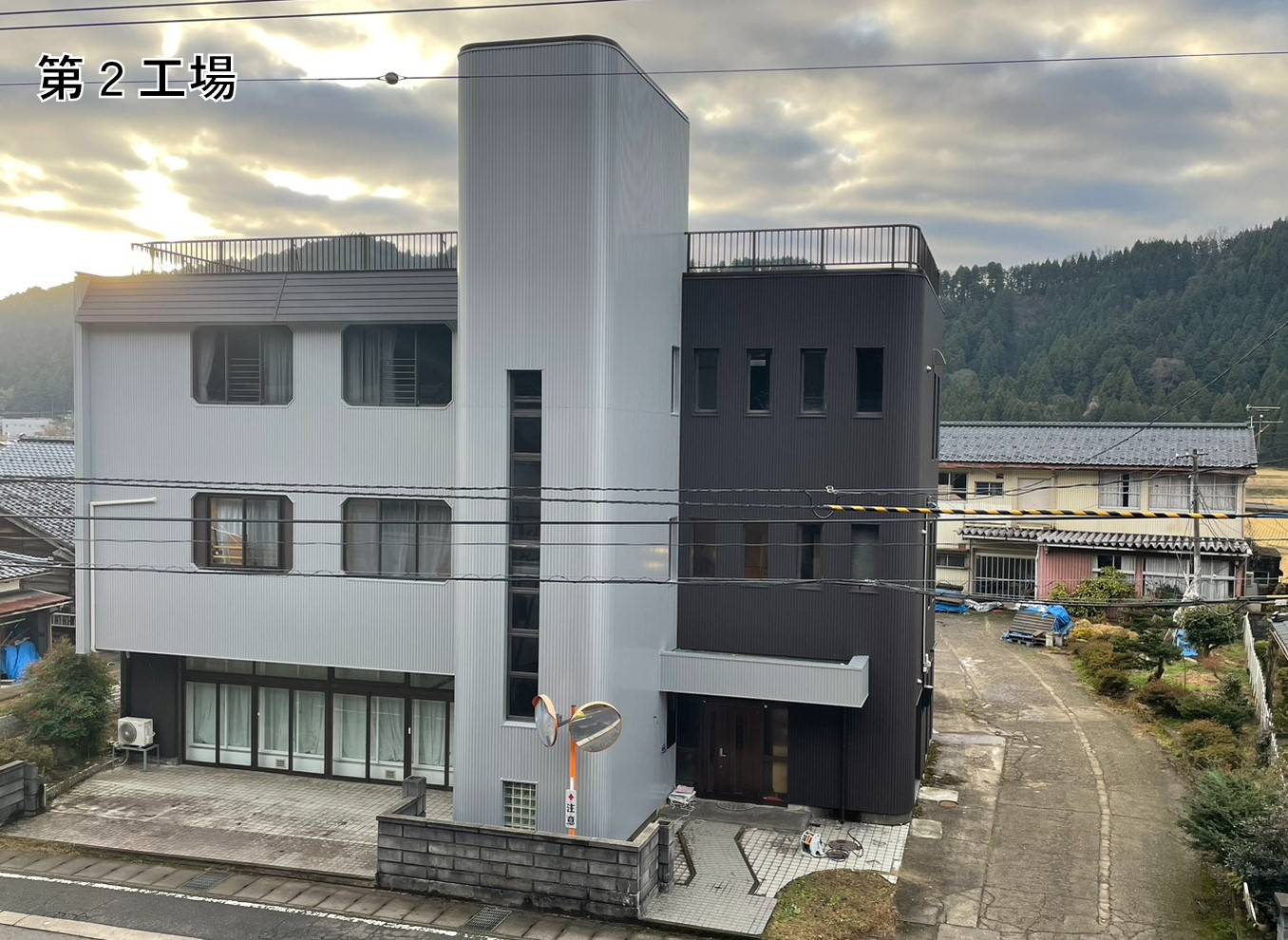 PHILOSOPHY
BUSINESS PHILOSOPHY
---
1.We shall contribute to economic and social development through community-based corporate activities.
2.We shall create a corporate culture where people learn about life through work and establish harmonious self-realization.
3.Our mission is to provide clean and safe products.Through all our corporate activities, we shall work on creating a livable planet and an affluent society.
4.We shall keep to research and develop latest technologies and provide attractive products and services that meet our customers' needs.
5.We aim to be a company trusted by society through open and fair corporate activities.
6.We shall manage our business innovatively according to changes in society. We aim for growth in harmony with society.
7.We shall cooperate with others and continue to research and create .We will achieve long-term stable growth and coexistence and co-prosperity.
1959
Founded Uchida Plastics, a plastic tableware manufacturer, after spinning off his grandfather's company, which operated a wooden lacquerware factory.
1971
Head office and factory were constructed.
1978
On 21 October, UCHIDA PLASTIC Co.,Ltd. was established.
In the spirit of "research and creativity," We contributed to the establishment of lacquerware-style commercial tableware made of plastic which was still an unknown field at the time.
2004
EIJI UCHIDA became president.
2008
2nd factory was constructed.
2016
Began production of glasses.
2019
Began production of printed products.
Our effort to protect the environment
1. We always consider the environment.
We are challenging zero emissions at all stages of production, use, and disposal.
(1)We develop and provide products with top-level environmental performance.
(2)We pursue production activities that do not produce emissions.
(3)We support projects that contribute to environmental improvement.
2. Partners in business activities are partners in protecting the environment.
Cooperation and information exchange with affiliates
3. As a member of society
We actively participate in social initiatives.
(1)We participate in the creation of a recycling based society.
(2)We support environmental policy.
(3)We contribute to the environment outside of our business activities.
4. For better understanding
We do proactive information disclosure and enlightenment activities.
Environmental Measures
1. Paper injection molding technology
Paper-based materials can be easily poured into molds for mass production.
2. Plastic bottle recycling technology
We have succeeded in developing a technology to recommercialize PET bottle waste with only the simplest pre-processing called flaking.
3. Biodegradable plastic
Biodegradable plastic is a resin made from corn starch. It will eventually circulate naturally. It is non-polluting and contains no substances designated as environmental hormones.
4. Ultra-durable engineering plastics
We produce products from ultra-durable resins such as PPSU.
Recycling Activities
In order to make effective use of resources, we are working to create products that take recycling into consideration at all stages of the plastic lifecycle: development, production, use, and disposal. In the development stage, we develop materials that are easy to recycle.At the production stage, we are working to reduce and recycle the various types of waste came out in the production process.We recycle almost all plastic waste .We have established a plastic recycling technology that can recycle even painted products.For the first time in Japan, we have made it possible to recommoditize painted products that would normally be discarded after use.
SOCIAL CONTRIBUTIONS
SOCIAL CONTRIBUTIONS
---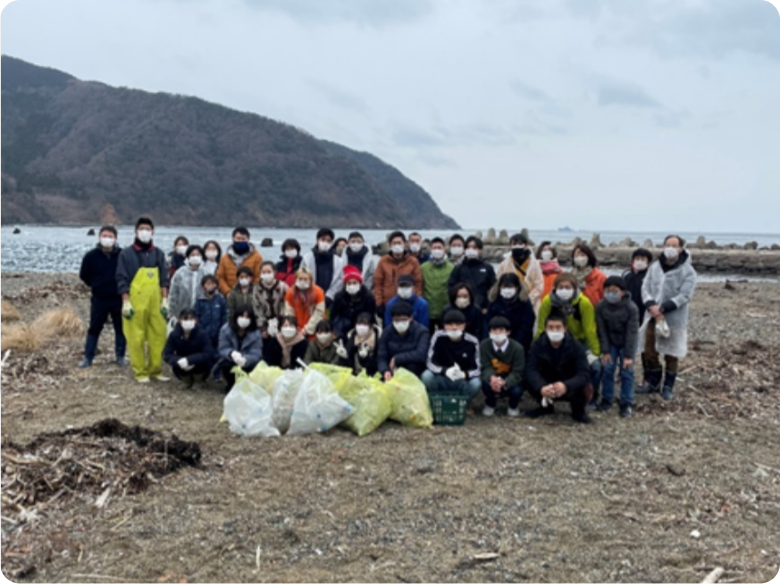 Further improvement of people, society, and the environment
As your friends, we would like to work together to improve people, society, and the environment, and to make our company loved by all.We will continue to make every possible effort to achieve this goal.For example, we do cleanup activities in the beach in Fukui,we collect wasted plastic bottles and recommoditize.
Local Industry
We have a booth at the festival in front of "Megane Kaikan" in Sabae City, where you can try your hand at making eyeglasses.
Volunteers Abroad
We are providing tuition assistance to children living off the trash in the Smoky Mountains of the Philippines.
Commitment to Welfare
We give trays to the disabled people free of charge through the Fukui Love Committee. This is so that disabled people can eat in their wheelchairs. We also provide staff to help with events planned by the disabled.
Snow removal work in the community
We have a lot of snow in Fukui during winter.We remove snow from elderly people's homes in the community.
Tohoku earthquake (March 11, 2011)
At the time of Tohoku Earthquake, we sent our bowls and chopsticks for 10,000 people through the Fukui Prefectural Government.
・HEAD OFFICE・FACTORY
  〒916-1222
  3-11 KAWADA,SABAE CITY,FUKUI,JAPAN
・2nd FACTORY
  〒916-1222
  7-4 KAWADA,SABAE CITY,FUKUI,JAPAN